Ready . Set.

Play . Repeat.
If you are searching online for a drop-off in Mississauga or around, then look no further! Our team, at Jumbaloo Playgrounds, takes pride in offering a fun, loving yet educational environment to children of all ages, starting from 4 to 12 years of age. You can trust us to make your kids look forward to going to play sessions again! This summer, we are offering 2 amazing camps that are flexible to your needs!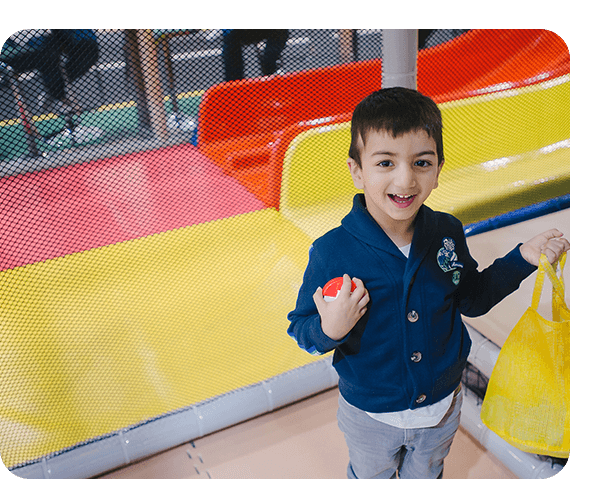 At Jumbaloo, we believe in the power of play and its ability to foster creativity, imagination, and social skills in children. Our Half Day Play Camp Sessions are designed to provide a fun and engaging experience for kids aged 4-12 years old. Whether you're looking for a summer activity, school break, or simply a way to keep your child entertained and active, our Drop n' Play sessions are the perfect choice.
During our Half Day Play Camp Sessions, children will enjoy a wide range of exciting activities that promote physical movement, teamwork, and creative exploration. Whether you have a sports lover, music lover, or little explorer, Drop n' Play is your camp. 
Join us for 4 Weeks of amazing funtime, that your kids look back with fondness! 
Starting July 17th, 2023 until August 11, 2023.
HALF DAY ONLY (AM 9am to 12noon)
Searching for a full-day summer camp in Mississauga or around? Pleased to announce Jumbaloo's 4th annual, 8-week long enriching summer camp which is the perfect way to keep your kids engaged and entertained, while providing a safe, fun, and stimulating environment where they can learn, grow, and explore.
Our camp offers a variety of activities that are tailored to different age groups and interests, including sports, Arts and crafts, LEGO Robotics, Coding, Cooking, STEM, and more.
Starting July 3rd, 2023 until August 25, 2023.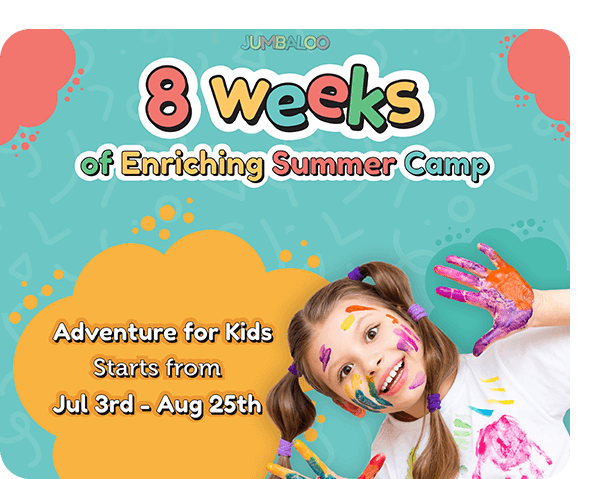 WEEKLY REGISTRATIONS

FULL DAY ONLY ( 9am to 4pm)
Let the summer adventure begin!