About the Best Indoor

Playground in Mississauga
If you're looking for something amazing to do, grab the kids and drive to Jumbaloo!
Here at Jumbaloo, we offer a kids indoor play area for children from toddlers to the age of 12 with exercise, entertainment, and lots of fun.
We are conveniently located at 401 and Winston Churchill with easy access from all directions, also from the 407. The location makes us in the center of Mississauga, Milton, Brampton, and Oakville.
Ideal for children between the ages of 2 and 12, Jumbaloo has the latest arcade machines, state of the art indoor play equipment, and our fantastic trampolines to help burn energy before bedtime. What more could they ask for?
We even have a separate toddler area that keeps little children and older ones separate, so that everyone's free to play their way. Safety is paramount at Jumbaloo Playgrounds, and in addition to our own staff and supervisors, we do require parental supervision to ensure all kids are safe and happy. Having a safe place to run, laugh, and play throughout the year is particularly important for young children.
Getting together with friends and making new ones develops important social skills, whilst our state-of-the-art indoor play equipment gives them room to develop their physical skills in a way that's not possible at home.
Being able to play on our structure in any season and all-weather means that an opportunity for physical activity is never far away, keeping your little ones healthy and strong.
This is the best indoor playground Mississauga has to offer.
But what's in it for the parents?
Parents will love our delicious, healthy food that's fuel for energetic play. We have highly trained staff to help supervise, and comfortable seats so that you can relax whilst your children play. Even in the worst weather, you can rest assured knowing your children have access to a safe and fun indoor play area to run, play, and just be a kid.
Let Your Kids Have an

Amazing Time at the Park
Jumbaloo's mission is to provide great indoor physical activity to kids and families alike while ensuring high-quality standards of cleanliness and care for all your event needs.
Unlimited Physical Fun

Arcade Games

All Inclusive Parties

Summer Camp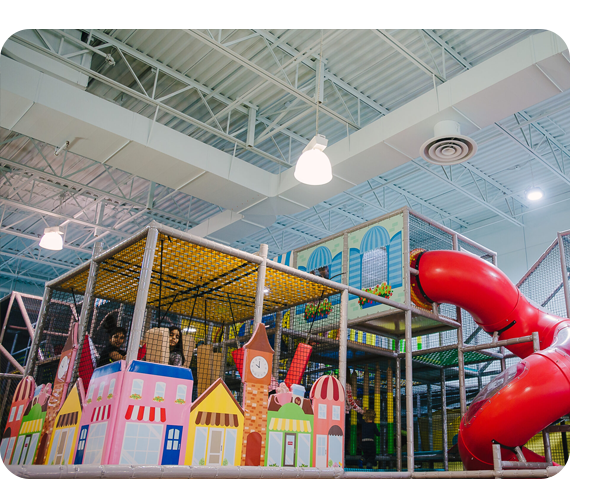 The controlled and more hygienic nature of Jumbaloo Playground make it the best place to create positive playing and learning experiences for your child.
State of the art indoor playground equipment.

Latest Arcade games

Delicious healthy food and snacks

Weekly activities and gatherings
Children today are more interested in playing video games than actual games. It's great to have games that challenge young kids mental stimulus. It encourages:
Cognitive abilities
Gaming achievements
Competitiveness & enthusiasm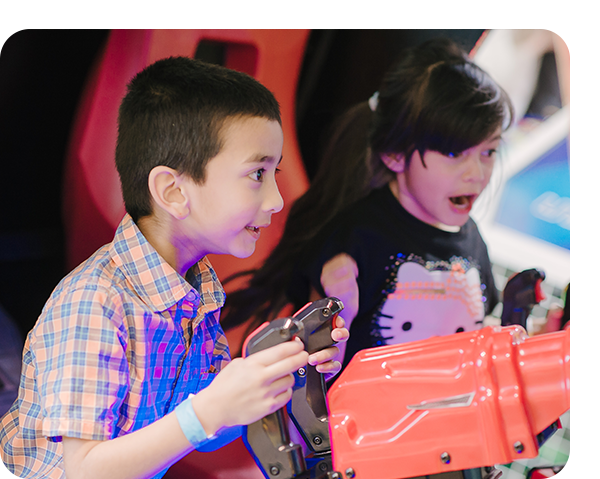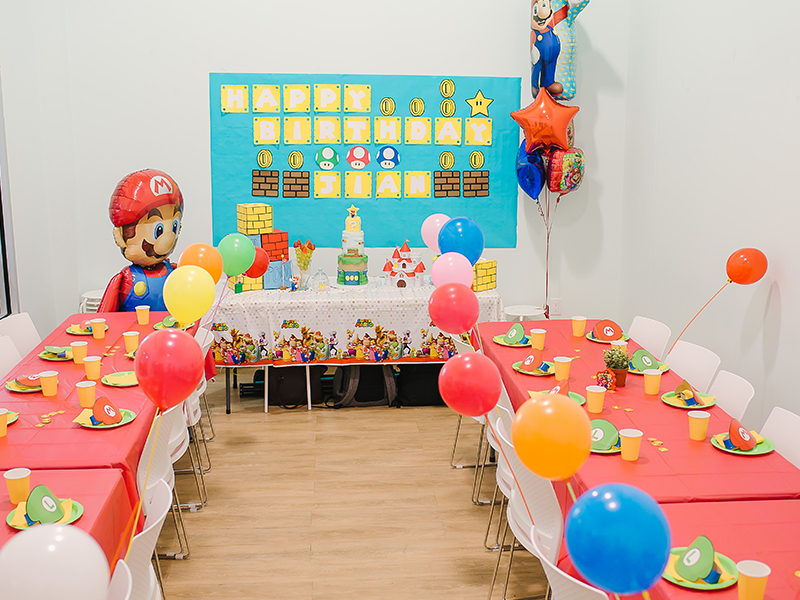 If you are looking for an ideal space for any event or parties, Jumbaloo is an all-inclusive option. Here is why you should:
Delicious Pizza & Drinks
Harmonious event with setup & cleanup
Enthusiastic host
Well-ventilated spacious rooms
Add-ons to choose from
Jumbaloo is glad to host Summer Camp with variety of activities to enhance your child's inner wonders:
Focus on Developing skills
Create Safe & Healthy Environment
Highly Interactive Staff
Unique Themes & Projects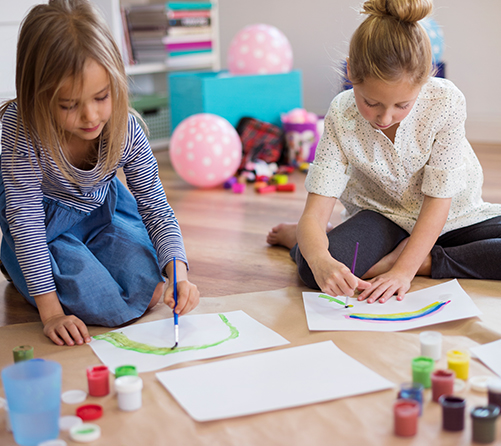 Jumbaloo's mission is to provide a clean, safe environment for ply, along with outstanding customer service to make your day trip or birthday party special!