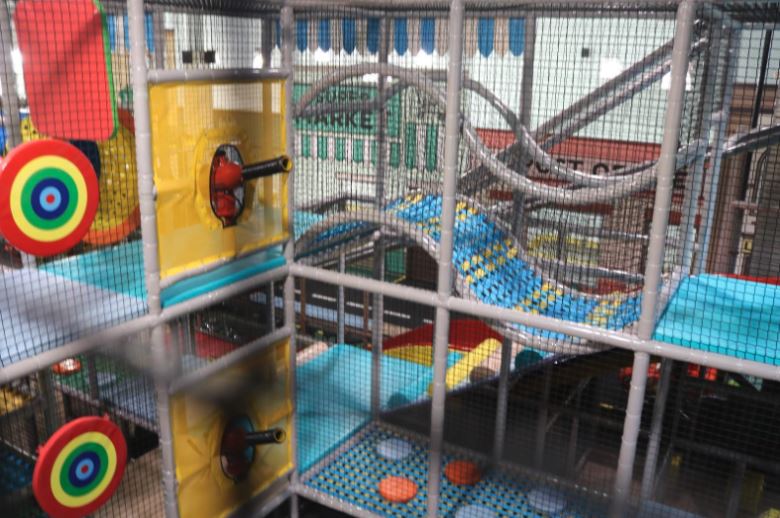 Best Things to Do With Your Kids in Toronto & the GTA
Toronto is a great place to live, offering unique family-friendly experiences and several places to visit. Whether you're just visiting with family or you're one of the lucky ones who live here, you will find plenty of things to do. 
Having fun is important for your little ones. It develops their essential physical and social skills. No matter what your children are interested in, there are so many activities in Toronto. There are a lot of places that offer fun and adventure. Toronto also offers interactive and educational places where you can bring your children. 
If you're on a family day out in Toronto exploring the best it has to offer, we have prepared a list for you. Below you will find the best activities in Toronto that your kids will love.
Indoor Playgrounds
Let's be honest- kids love these! It's simply the best gift you could give to your child. A place to run freely, laugh and play away while interacting with other kids of the same age is a guaranteed way to make your child happy. A public indoor playground is usually equipped with arcade machines, trampolines, toys and other equipment that your child will love. 
Zoos/Aquariums
What better way to teach your children about the surrounding world if not by visiting a zoo or an aquarium? It is the perfect way to get them acquainted with the animal world and awaken their curiosity towards life. Let them explore the surrounding world by interacting with exotic animals as you teach them important lessons about the world such as compassion. 
Museums 
Museum activities can be very fun, and they can teach your curious children about the world and provide memorable learning experiences like no other activity or place can. Some of the best child-friendly museums you will find in Toronto are Montgomery's Inn, Colborne Lodge, Bata Shoe Museum, and others. 
Arcades 
Toronto is brimming with great arcades bringing you the best of fun activities for kids. Arcades put at your disposal a multitude of games that kids with all types of interests will find thrilling. More than that, they will help your child burn energy before bedtime. Arcades also make for perfect birthday parties that no child will ever forget. 
Toronto Islands
You can't miss the opportunity to take your children to the famous Toronto Island Park that contains great trails, beaches and children's amusement rides. Spend some quality time exploring the nature trails with your family and discover amazing views of the islands. For more adrenaline-pumping fun activities for kids, though, the Centre Island, which also happens to be the most famous section, puts the Centreville Amusement Park at your disposal with different rides and even a zoo. 
Contact Us Today
Jumbaloo is your go-to place for fun and adventure in Toronto, welcoming children between the ages of 2 and 12. You can throw amazing birthday parties there for your little ones. This indoor playground offers great arcade games, diverse equipment and slides and an eating area with delicious snacks and healthy food. There's no other place like it. 
Jumbaloo takes safety measures very seriously ensuring your children are safe at all times. They have staff and supervisors present all over the perimeter and they require parental supervision as well. 
If you want to book a birthday party for your little one, you can call 905-785-3990 or contact them on the following email info@5z4.64a.myftpupload.com.