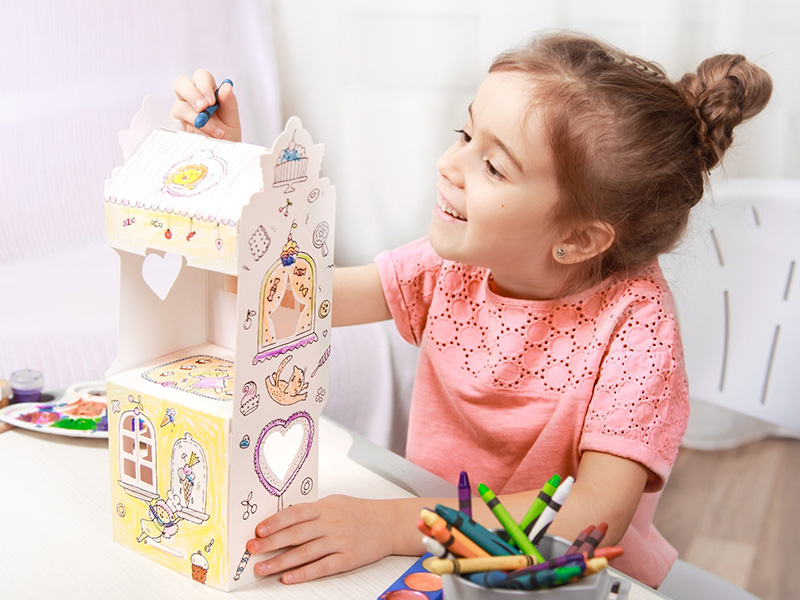 Experts Weigh In: Helping Kids Make New Year's Resolutions
As we welcome a new year, we also welcome a fresh start. The new year is when people often start with promises of new habits and lifestyle changes. We promise to be the best versions of who we are and plan to commit to these promises. Whether it's eating healthier, exercising more, or saying yes or no more often, new year's resolutions come in many forms. As you consider these changes, the kids in your life might be curious and want to commit to their own new year's resolutions. A good new year's resolution doesn't have to be rigid and no fun. Find out how experts weigh in on ways to help kids make new year's resolutions they can feel good about. 
Don't Dictate Resolutions
When brainstorming new year's resolution ideas with kids, don't forget to keep it fun and exciting; this is a great bonding experience where you have the opportunity to learn more about your children and their personal aspirations for themselves. It's essential that you listen to your child and not try to control or dictate their resolutions. Allow them the independence and responsibility of handling their own resolution. If they ask for your help or guidance, it's perfectly acceptable to offer them advice and assurance or suggest a resolution you think is manageable and fun.
Take Time Pursuing Big Resolutions
New habits don't happen overnight. Experts believe that a habit usually takes six weeks or longer to become sustainable. Help your child ease into big resolutions by breaking them down into manageable steps. If your child wants to read more, encourage them by suggesting they read ten minutes a night the first week and slowly increase their reading time each week. Taking time to achieve long-term goals is essential for success, and your child will notice their progress and feel like they're sticking it through.
Follow Up About Resolutions 
It's essential that you show interest and support with how your kids are progressing with their new year's resolutions. Check in now and then and see how it's going. It would be best if you didn't nag them, instead be there as a helping hand or a listening ear. Chances are, if they're feeling like they're not keeping up with their resolution, they'll confide in you. If your child feels supported and praised by you, they'll be excited about following through with their new habits.
Make Resolutions Together as a Family
 Children often take pride and feel good doing things together as a family. Coming up with a family resolution together is the perfect time to let your children guide the decisions while building confidence simultaneously. As a family, you can commit to creating fun habits together. Habits like going on more walks as a family, donating to charities together, or promising to cook one meal together a week. There are endless ideas, and listening to children talk about new year's resolutions can help guide you in the right direction as a family.
Make Having More Fun a New Year's Resolution
At Jumbaloo Playgrounds, we believe that one of the top qualities of a good new year's resolution is to have fun while achieving it. We want to help you keep to those resolutions by providing you and your children with tons of fun and physical activity. Reward your children for a job well done and yourselves as well. Give us a call today at 905-785-3990, or head on over and fill out our online contact form.
We look forward to seeing you and your family soon!