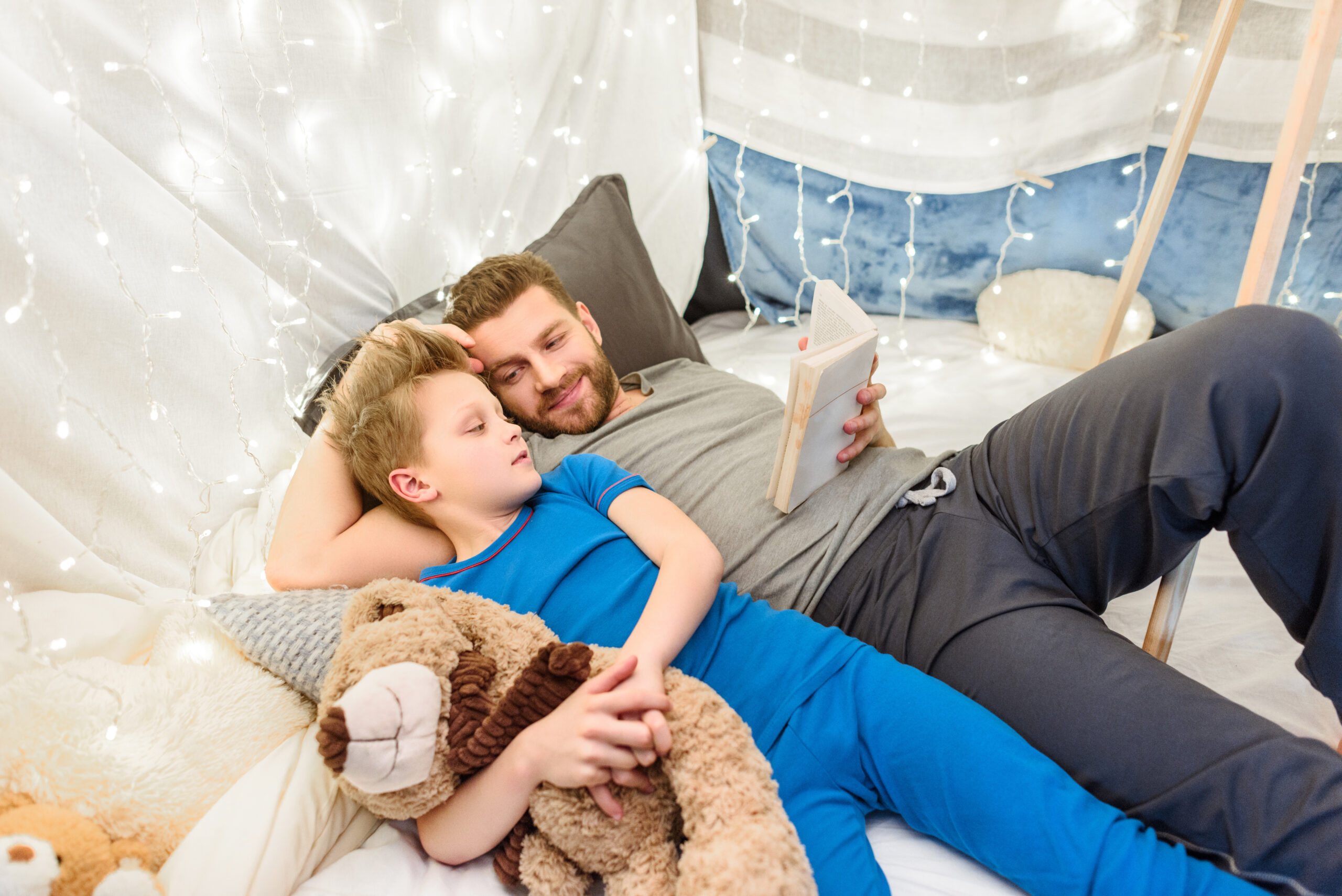 How to Beat the Winter Blues as a Family
The time after the holiday season can sometimes be tough. It's cold and there isn't much sunlight during the day, and that can make you feel down in the dumps. The holiday activities are over, you're tired, and you might be struggling for things to do. This time can be especially difficult for people who have children. Most kids like to be up and active and running around, and that's hard to do when it's dark and cold outside.
The good news is there are a lot of things you can do to beat the winter blues as a family. Here are a few ideas.
Build a Blanket Fort
Everyone loves blanket forts, especially children. If you have a lot of blankets and pillows in the house, you might even be able to build one that the whole family can fit into! This is a great way to spend the day and your children will be thrilled! Plus, if they spend the day building, they won't be spending it asking for more screen time.
Enjoy the Winter Weather
Just because it's cold, it doesn't mean that you can't spend time outdoors. The winter weather can be very enjoyable if you bundle up and prepare for it. Dress in layers, bring some hot chocolate along with you in a thermos, and go for a walk in the snow or play a sport as a family. Hockey is obviously the most common choice, but there are all sorts of ways to get out and get active during the winter. If you have a sled or a toboggan, that's a good option too!
Have Theme Nights
If you're looking for ways to add some excitement and fun to your winter break or any other winter evening, consider putting together a theme night. For instance, organize a movie night with popcorn, snacks, and a special movie that you'll all enjoy. You can even make tickets and assign seats to make it more fun.
Or why not have a build your own pizza night? Kids of all ages will love this and it's also a way to prepare a dinner that they'll actually be excited about eating!
Think of what your children like and then create a night based on this theme. You can even dress up as superheroes or princesses or crime fighting dogs if that's the sort of theme you're interested in!
Visit With Family or Friends
The winter time is the perfect time to visit family and friends, especially if you haven't seen each other much lately. Plan a day together and enjoy each other's company. Socializing and spending time with the people you care about is an excellent way to beat the winter blues. You can even come up with some activities to do together so that everyone is involved and happy. Divide into teams to play a sport, put together some games or do some crafts, or watch a movie together. Whatever you do, you'll be happier and feel more fulfilled if you do it with friends or family.
Try a New Hobby Together
If it's cold and dark and you're stuck indoors all day, why not take this opportunity to try a new hobby? Maybe you've been meaning to get into painting. This is a perfect chance to do it as a family. Or perhaps you've always wanted to learn to knit or do woodworking. Watch some tutorial videos online or take books out from your local library, then start learning as a family. It's the perfect chance to grow as a group.
If you're looking for some indoor fun during a cold and dark winter day, Jumbaloo Playgrounds has you covered. We have an indoor playscape structure that kids of all ages will love. It's a great way to burn off some energy and be active without having to worry about the cold. For more information, please contact us online or give us a call at 905-785-3990.